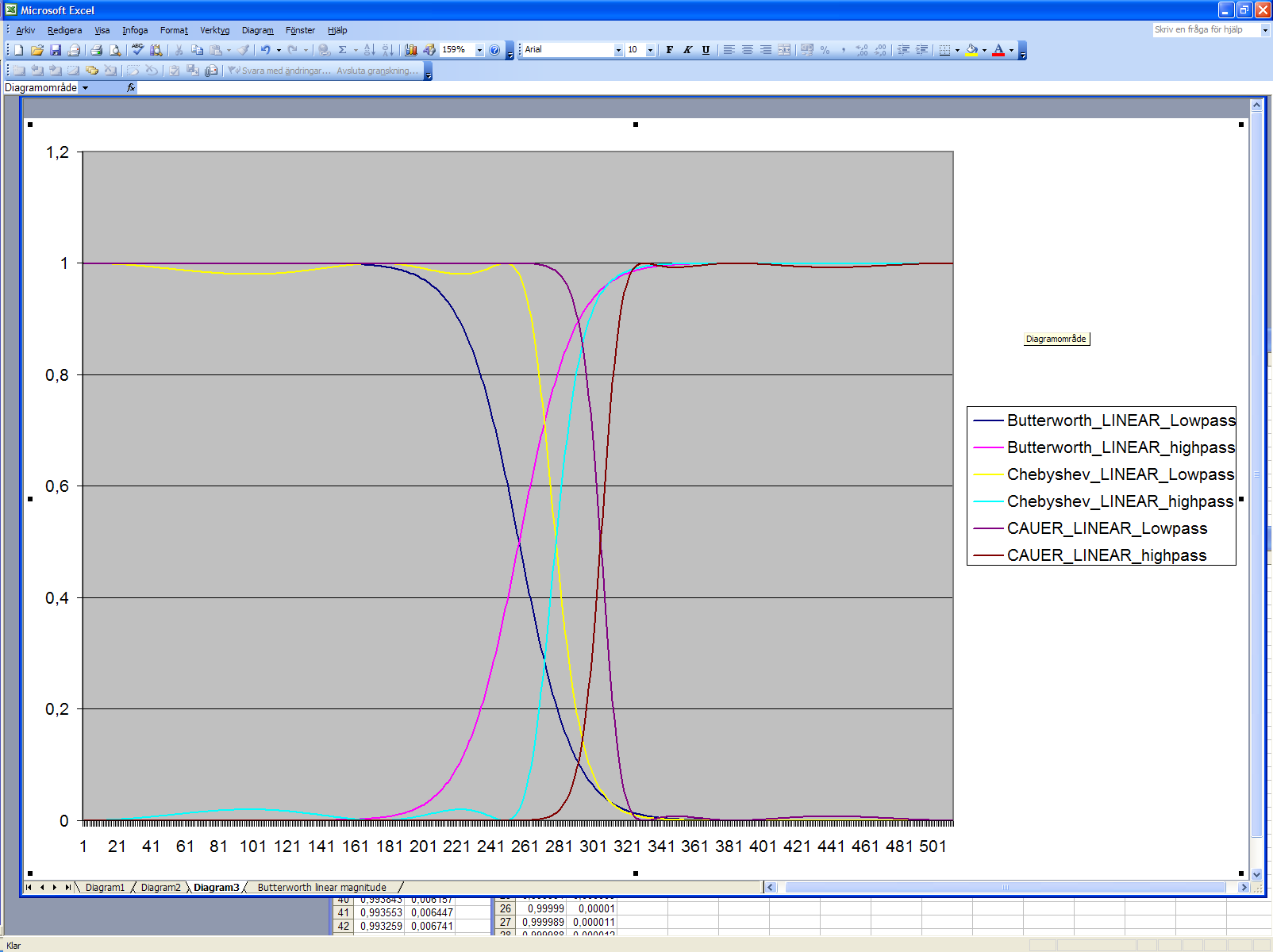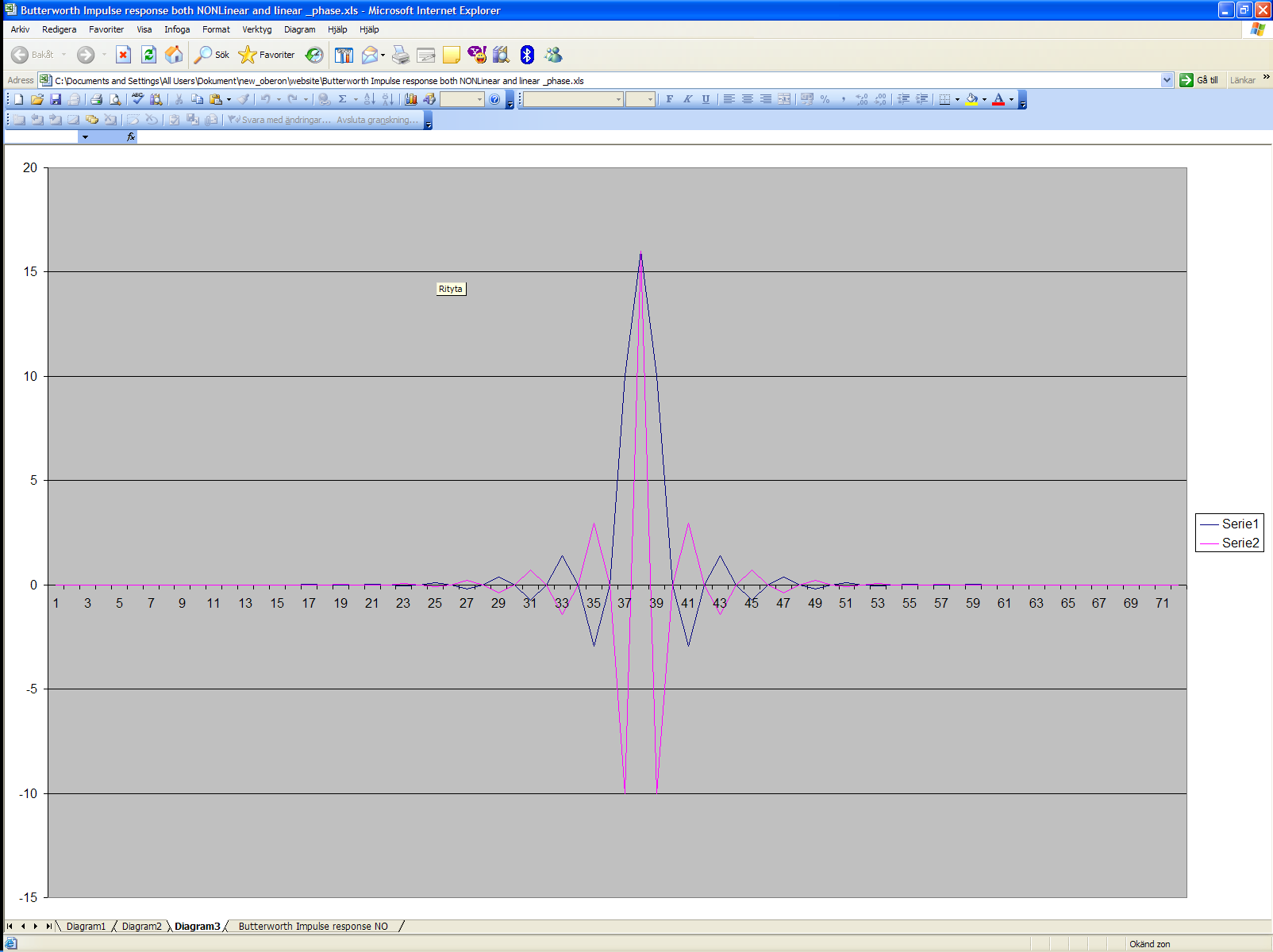 The next image contains both impulse responses of a Butterworth Linear phase, and a NON linear phase.
The first impulse is the linear phase filter and you can see how nice and symmetric it is.
The non-linear filter tilts, and you can see that at point 14 the pink point is higher then at point 16. This is due to the unstationary part of the difference equation that makes the filter. This is not seen for the linear phase filter as it is only running in the stationary part of the difference equation.
That is what i believe anyway and you can see the difference and this difference is vital when building measurement systems. Because if you are not measuring the system but the filter implementation response it is not the same.
I learned me that the hard way as I built road measurement systems and were actually out on the road and measured the bumps, by hand, decimeter for decimeter.
It was actually nicer when a measured bump was exactly at the physical location (for a phase linear filter) than being shifted in the measurement with two meters due to non-linear phase errors in the filter. Rather difficult to explain THAT to the road builders and I was very glad when I stumbled upon this solution.
Maybe it is alsa zero-phase, not only phase linear, I don't know.
A real thing like a small stone with very spiky edges, in the asphalt, is seen in the filter as an impulse, and it has to look the same in the output data also. and not shifted by phase-distorsions in the filters.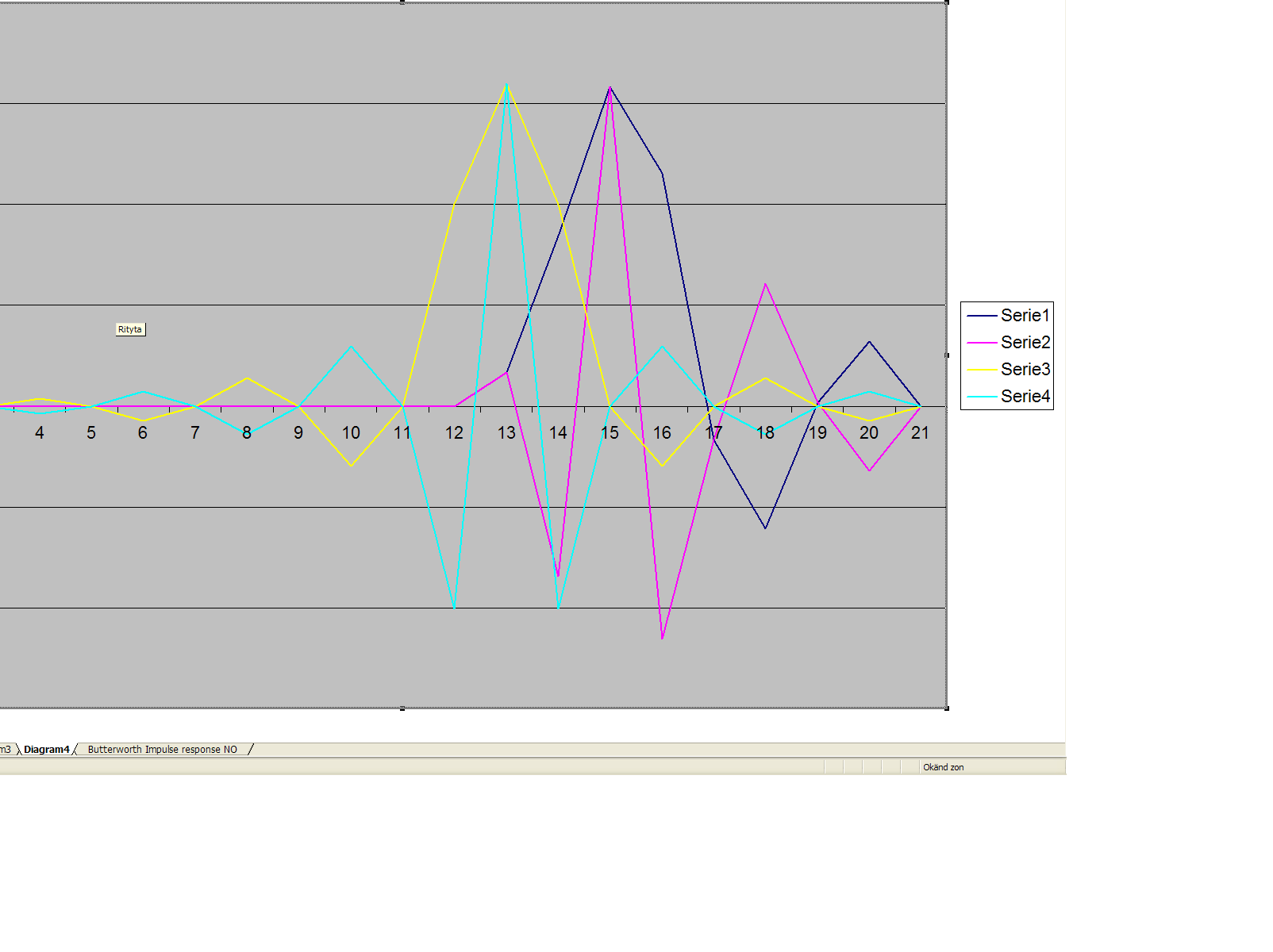 Summary
Thank you very much for being with me so far and reading about the C code module.
I have put a lot of effort in the implemenation to make it so small and usable as possible.
Indulge yourself and have fun!!
OBSERVE THE NEXT LINE IS WHERE YOU "click" to get the code.

click and download C CODE